At the Start around 05:00h, I am really in a good shape like everyone else – hyper-optimistic and full of zest for action, for my next marathon. Let's go.
The first kilometres pass by easily, since there is a good portion of pride. Not everyone runs a marathon. The fact that I am in my fifties adds to that pride.
After the first 10 kilometres, my normal training distance, my body does what I want. And, the motivation is up as well.
Frustrated
However, the design of the route for the Singapore marathon does not really help the motivation. When I pass Barrage, some runners have finished the East Coast already and are on their last kilometres on the way to the finish of this marathon. I imagine, when I pass the finish line – IF I pass the finish line – they have taken their shower and sit in the plane on the way home. Slightly frustrating, isn't it?
After the turning point, the half marathon mark – I am still in a good shape since I am "on the way back". But the legs get hard from time to time so that I have to walk for some kilometres. Good, I am not the only one. I already recognised some years ago, that the kilometres between half-point and 30 are the hardest, since the body is getting tired and the end point is sooo far away. I really, really wish to see the 30.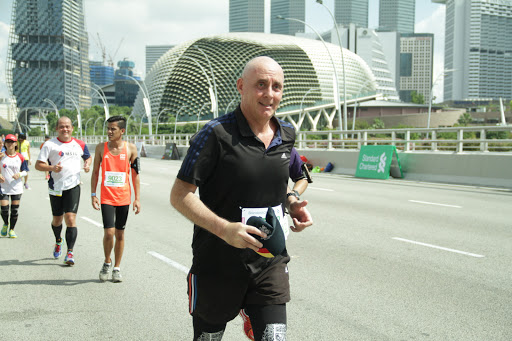 Then, it is "just 12 more". Since I normally run alone – it is quite hard to synchronise with another runner for many kilometres – I do not have a motivator next to me. I draw some motivation from pretty lady backs whom I try to follow. This helps. A bit.
Exhausted
In the meantime, I have left the green East Coast and turn back into the treeless plains towards Barrage. This stretch is damn hot, little entertaining and has no real sights. Even the volunteer motivators seem to try to avoid this stretch. Some have been put there. But they are in a worse shape than me. They usually sleep somewhere in the shadow. They cannot take the heat as well. But we have to.
After Marina Barrage, it gets a bit more interesting. Plenty of tourists watch those idiots who run a marathon on the equator. Honestly speaking, it is quite stupid to do this in Singapore. This is what my doctor says when I tell him that I ran another one.
Being Shot
When I feel really bad, when my body is about to give up and after I have considered about 27 times how nice it would be to just take a cab home and sleep for a while, only then the photographers are in position. I never understand the logic. They could have taken a picture of me along the East Coast when I am in a much better shape, when I can still smile and when my hairdo is in place. Only after kilometre 35 most of the pictures are taken. With those pictures it is more likely to deter people from participating next time.
The last kilometres are a torture. My legs hurt, the leg muscles are like rocks, some blisters have grown in my shoes. And, the neck is hard, and even the hands are swollen. Despite that, I run like on wings looking forward to being greeted by my favourite girlfriend with her pretty smile and some ice-cold 100plus. Knowing that in a few kilometres I will sit in the car – getting in and out is another interesting task – rest my legs and eat something small.
The next couple of days I will try to avoid taking the car. I will use escalator or lift instead of stairs and try to keep away from any position between standing and lying down.
Every time, my mum asks me why I do this – whilst scolding me. Simple answer: what should I write here after giving up?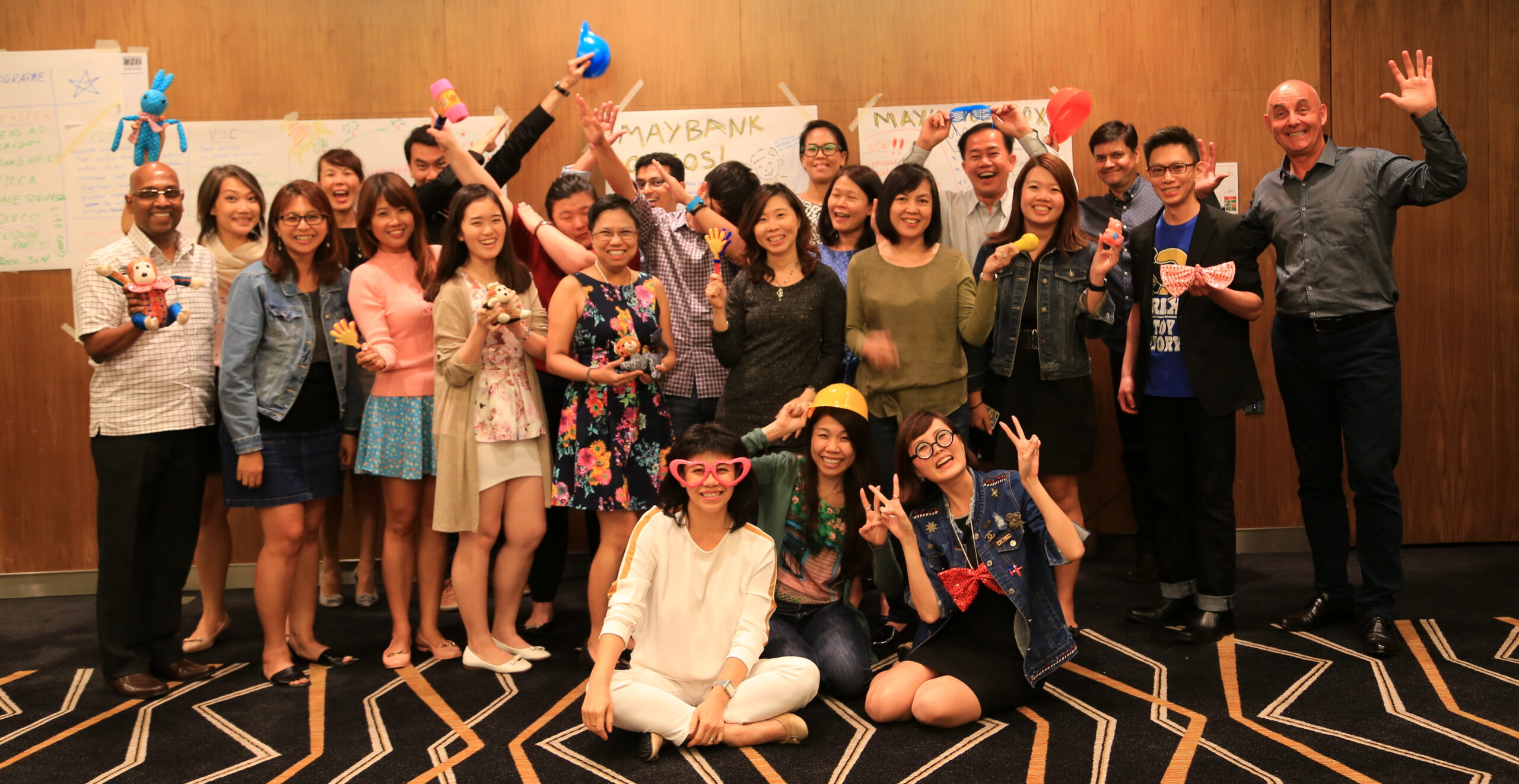 A few years ago, I spoke to a Singaporean about our German tax system. I have to admit that after such a long time abroad I certainly don't know exactly anymore how the system works. However, I deduce from my old experience in Germany that nothing changes really quickly. The chance of catching German tax officials red-handed […]