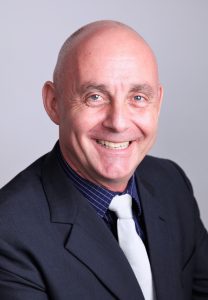 Dr Uwe H Kaufmann is the founder of Centre for Organisational Effectiveness, a business advisory firm operating out of Singapore. As consultant and coach with many years of experience, his passion lies in supporting organisations to improve their effectiveness. Not only does he apply modern operations management techniques like Business Process Reengineering, Lean, Six Sigma, Kaizen or Innovation in his work with clients. He also knows that processes do not run without the right people who are trained, skilled, motivated and engaged.
Dr Kaufmann holds a PhD (Summa Cum Laude) in Mechanical Engineering. He has more than twenty years of experience in implementing organisational improvements and changes in a wide range of industries. His clients include many multi-national organisations in various industries. Trained as engineer and experienced in service organisations like GE Capital, Aon and TÜV Rheinland, Uwe is able to work in very different industries effectively. Since 2002, he has spent about half of his professional life working with government Ministries and Agencies in Singapore and Asia.
Client List
Furthermore, his client list includes private organisations such as Alstom, Armstrong, Bao Steel, Bosch, Bosch Siemens Home Appliances, Flextronics, General Electric Capital Services, Johnson & Johnson, JP Morgan, Schneider Electric, DB Schenker, Siemens, TCL, TRW, Wilmax Systems; as well as Public Service agencies such as AVA, ISCA, LTA, MSF, MFA, MinDef, MOF, MOH, MOM, MTI, Enterprise Singapore, Muis, State Courts, SSG, Supreme Courts of Singapore and the Kingdom of Tonga.
Process Excellence
Dr Kaufmann is also a Lean Six Sigma Master Black Belt. He has led a multitude of organisational development and business process improvement projects in several Government Agencies as well as MNCs and SMEs. He coached teams on a wide range of projects including process design (Business Process Re-engineering, Design For Six Sigma), process improvement (Lean and Six Sigma), process management (Line of Sight).
Organisational Design
In order to support learning interventions and make them interactive and fun, he developed a series of hands-on business simulations. These simulations let participants experience typical SME-like business processes and their interaction with customers. COE's simulations focus on topics like Communication, Customer Satisfaction, Innovation, Job Redesign, Lean and Six Sigma, Process Excellence, Teamwork, Workforce Planning.
Dr Kaufmann has experience working with both private and public service organisations in developing & implementing competency frameworks. He led the design of COE's Investing in People (iiP) system, which has successfully supported organisations such as Muis, ISCA and MSF in implementing a holistic competency-based human resource management
Before founding COE Pte Ltd, Dr Kaufmann was with TUV Rheinland Group, General Electric, Rath & Strong and Aon. In TUV he has coached companies to improve their Management Systems. As a Quality Leader for General Electric Capital, he was responsible for helping GE to achieve annual bottom-line results. As a member of the business leadership team, he guided the development of customer and process oriented culture for GE.
In 2003, Dr Kaufmann was appointed as Regional Director with Aon Asia, where he successfully expanded Aon's focus beyond Insurance Broking to a variety of services including Lean Six Sigma, Change Management and Competency Development to increase customer satisfaction.
Personal Life
Uwe believes in a healthy lifestyle with nearly daily exercises in the water, on the bike or on his feet. He intends to add many more marathon certificates to the ones collected already.
Uwe is a German national who speaks English and Russian. He is Permanent Resident of Singapore, with four children and six grandchildren … and counting.